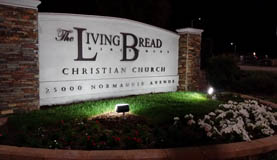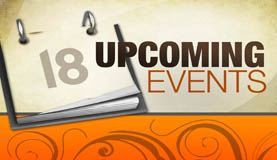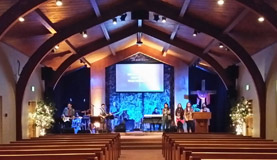 WELCOME TO THE LIVING BREAD

Sunday Service: 10:30am Main Sanctuary.
We would like to invite you and your family to join us this Sunday for worship celebration. Whether you are looking for a home church or visiting the South Bay area, we would love to share God's love and message with you. We are excited about the journey God has prepared for all of us and we would like to invite you to join us in pursuing and experiencing all that He offers.
WHAT'S HAPPENING SOON



Sep. 21 | New Sermon Series begins
Sep. 21 | Family Picture Day
Sep. 22 | Wesleyan University-Director's dinner
Oct. 17-18 | Women's Conference
Nov. 16 | 25th Church Anniversary
CONNECT WITH US
Experiencing life together

At The Living Bread Ministries, we believe in being there for eachother, through life's victories and challenges. We are a small church with a big heart for each member of our church body and to new believers walking through our doors. We have created and established ministries to lead people to Jesus, to learn more about Him and His ways. The ultimate goal is to develop Christ-like maturity among our members and equip them for ministry in the church and throughout the world.